Independent quality controls
Our products meet the highest quality standards. To ensure that this remains the case, we rely on thorough quality assurance. This is based on certification according to DIN EN ISO 9001:2015 and SCC.
Kiwa International Cert GmbH
QM management system DIN EN ISO 9001:2015 for the application field development & production of components for bulk solids technology, systems for dust suppression and for vibration stress relief.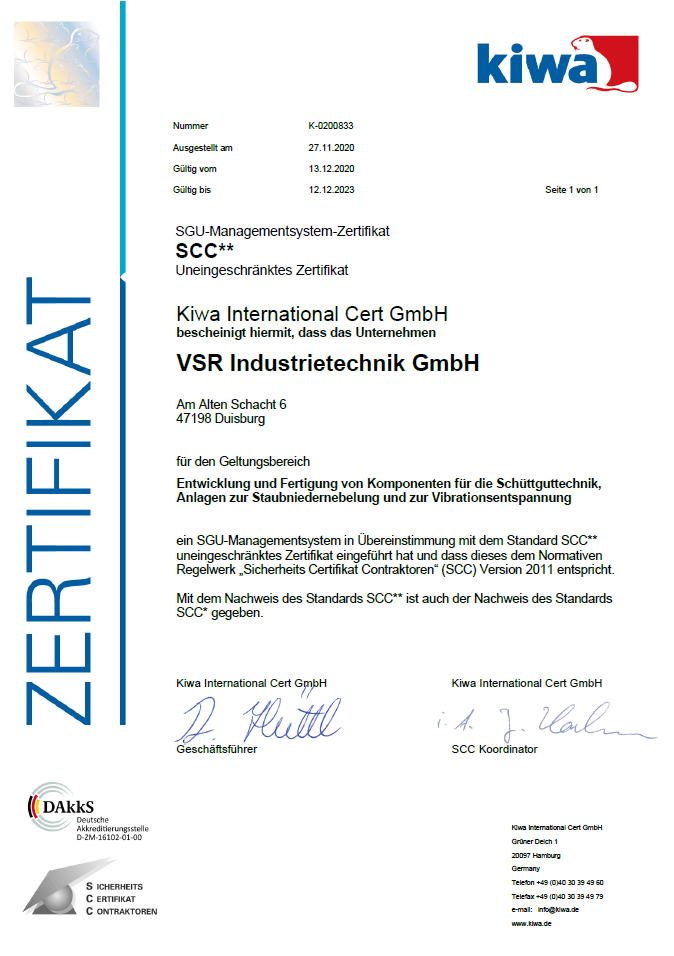 Safety Certificate Contractors (SCC)
SGU management system in accordance with the standard SCC** unrestricted certificate in accordance with the normative set of rules "Safety Certificate Contractors" (SCC) version 2011.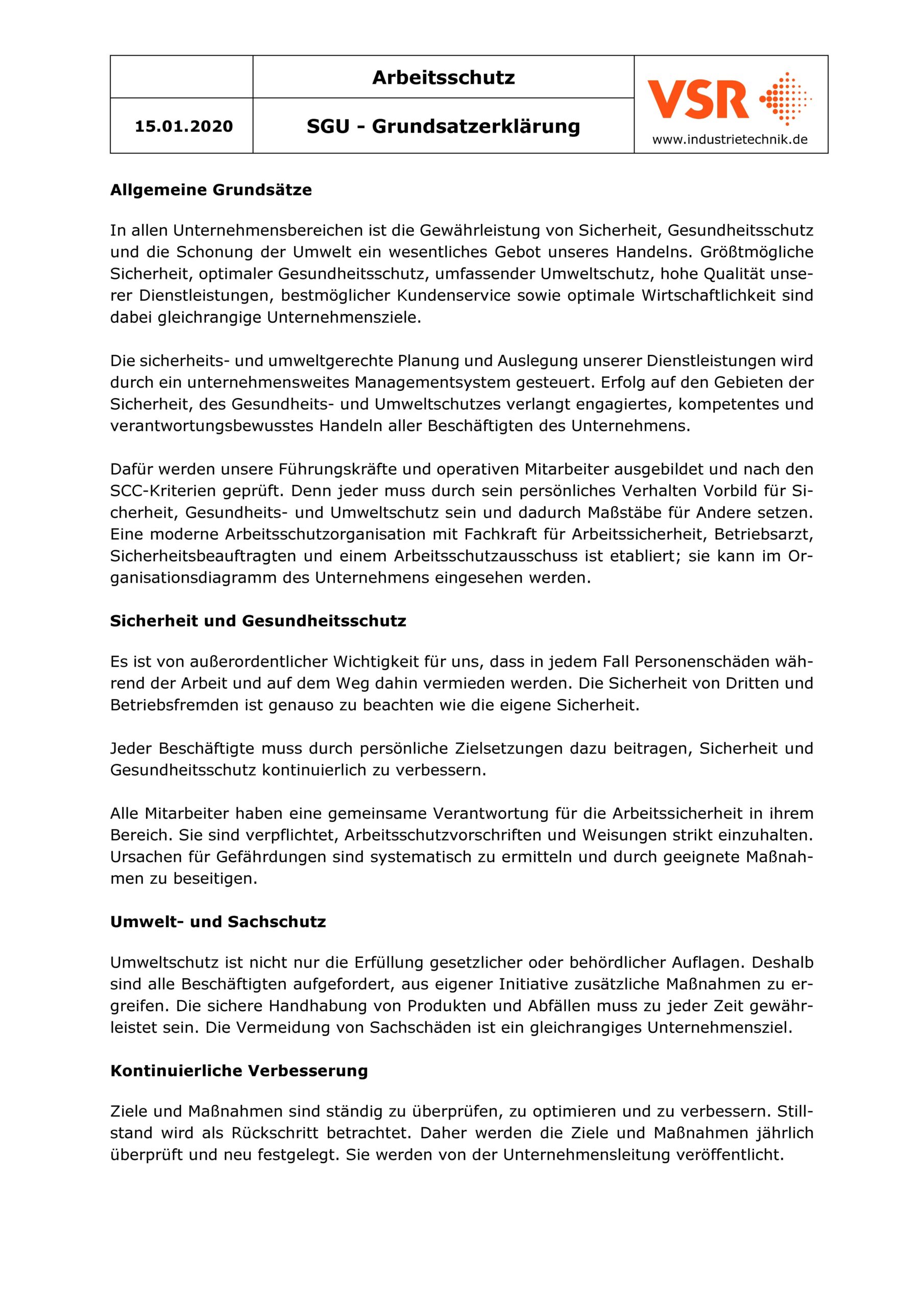 SGU - Grundsatzerklärung
We research - Our customers profit
We conduct research to further develop our products and solutions in the interest of our customers and to protect the environment.