VSR VIBREX®
Conveyor belt scraper
Our conveyor belt cleaners ensure clean, safe and, of course, reliable transport of bulk materials. Optimum conveyor belt cleaning coupled with long service lives increase their cost-effectiveness.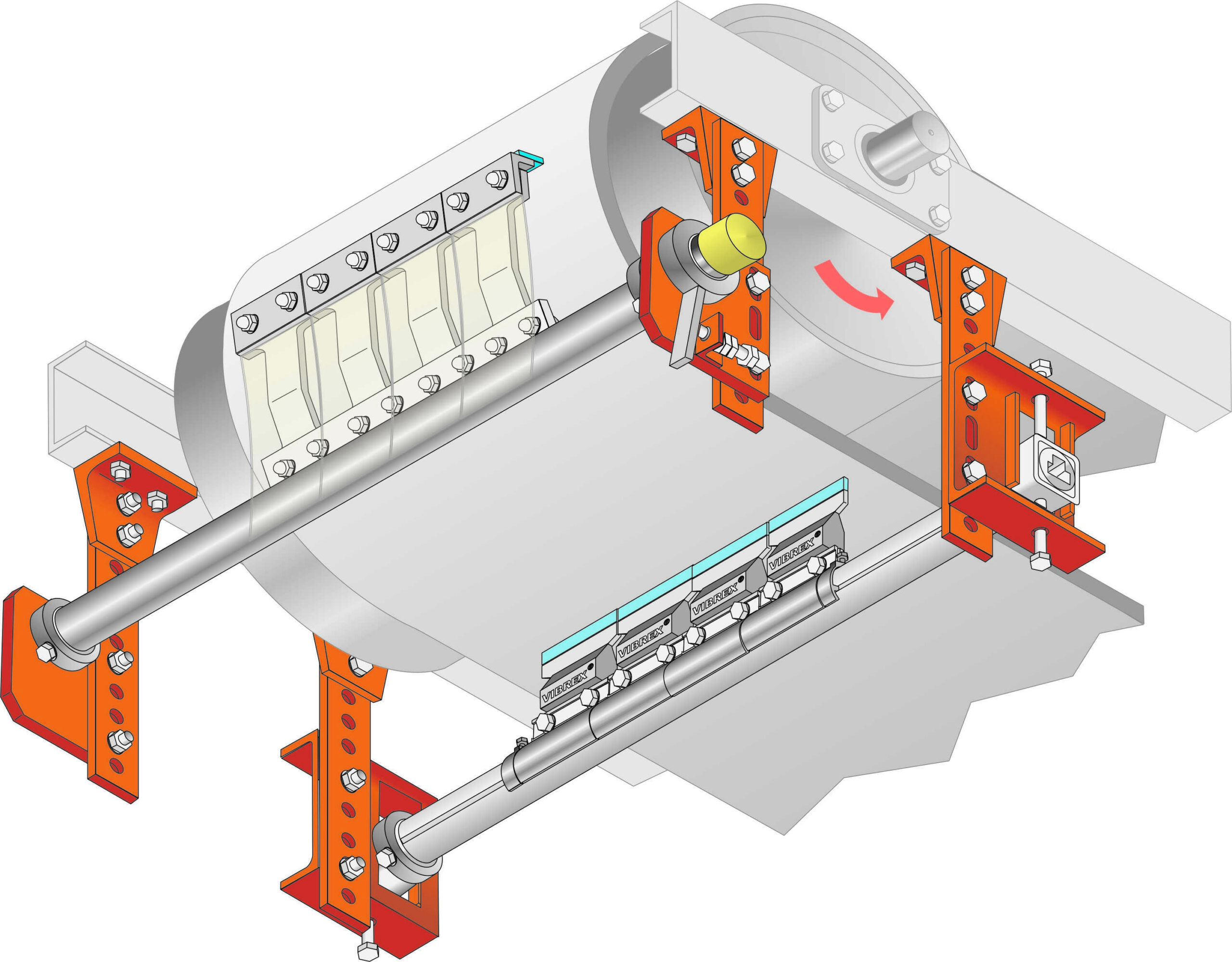 Optimal cleaning of your belt system
With our large selection of primary and secondary scrapers, we offer you the perfect solution for all types of conveyor belt systems. In the sector of primary scrapers, we offer you our VSR VIBREX® front and head scrapers. Spring blade cleaners as well as main and flat bar cleaners belong to the secondary cleaners. The range is completed by belt inside scrapers and belt cleaning brushes.

Our scrapers for belt cleaning
Conveyor belt scrapers work under extreme conditions, usually in continuous operation. VIBREX® scrapers are robust, can be installed quickly and are easy to adjust and maintain.
VIBREX® scrapers are cost-effective and efficient
They are an important equipment for both the plant manufacturer and the operator
Conveyor belt scrapers with a width of up to 2000 mm can be supplied in our product portfolio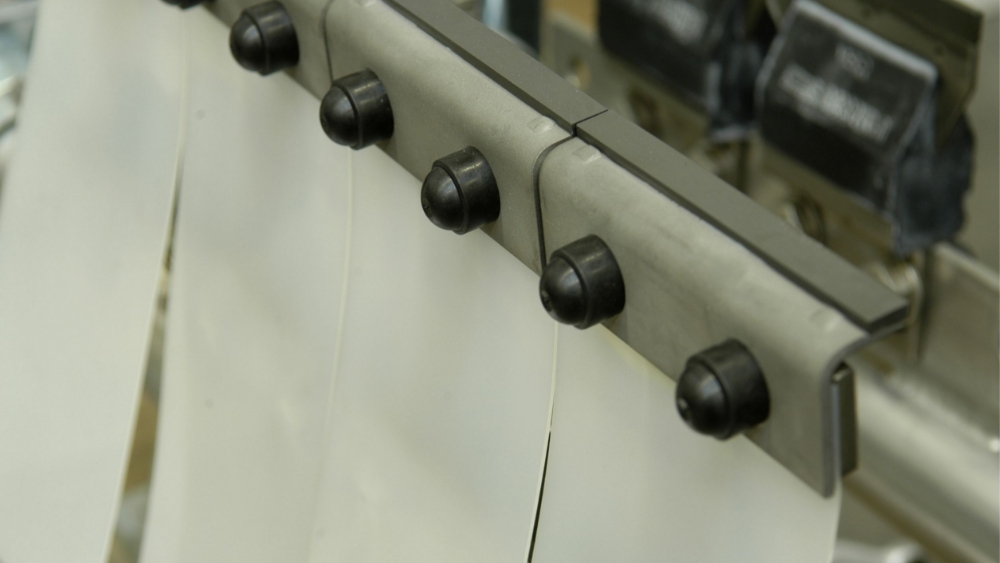 Innovation
Flat bar scraper
Can be used as secondary scraper or main scraper, in this case carbide blades are screwed onto only one axle. Especially suitable for cramped installation situations and reversing belts.
4 Advantages of VIBREX® conveyor belt scrapers
Choosing the right scraper is extremely important. With our VIBREX scrapers, we offer the optimum scraper type for the individual solution of your cleaning problem.
1
Service
The name VSR is synonymous with competent and best service. Our specialist staff will be happy to assist you on request.
2
Increased economic efficiency
Long service lives of the scraper elements ensure low maintenance and guarantee a long-lasting and reliable operation. In addition, we increase the service life of the conveyor belt.
3
Low costs
By using VIBREX conveyor belt scrapers, you reduce the costs that can arise from malfunctioning or missing scrapers.
4
Optimisation of the plant system
We contribute to the optimisation of the plant system with individual solutions for cleaning the conveyor system. With innovative scraper systems, we ensure that bulk material is transported without loss and reduce dust formation that is harmful to the environment and health.
Genius cleaning performance
Specialised in conveyor belt scrapers
VSR VIBREX® conveyor belt scrapers are the ideal elements for belt cleaning. Individual spring-loaded, wear-resistant scraper blades are pressed elastically against the conveyor belt. They constantly adapt to the belt surface and wear. This results in very long service lives with a high continuous cleaning effect. And still, the conveyor belts are extremely protected. Conveyor belts wear most due to malfunctioning scrapers. In case of extreme belt contamination and high requirements, our combinations of front and main scrapers ensure the best effect. Alternatively, you can also use our flat bar scraper. Spring blade and head scrapers are used for reversible belts, heavy caking and confined spaces. Here, as well, the flat bar scraper offers a strong alternative. Mounting and clamping devices from simple clamping fasteners for the axis made of aluminum, steel and stainless steel to pneumatically acting vertical and torsional clamping systems ensure quick assembly, good adjustability and easy maintenance. Polyurethane brushes, plough scrapers and scraper blade variations complement the proven VIBREX® range, which is protected by numerous patents. VIBREX® scrapers are affordable and effective.  They are an important equipment for both the plant manufacturer and the operator.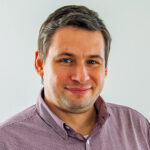 Aleksander Harasimowicz
+49 2066 996649 • harasimowicz@vsr-industrietechnik.de