VSR CAREX®
Sealing system for transfer chutes
Sealing system for transfer chutes
With the segment block system for sealing conveyor belt transfers, we ensure clean transfers.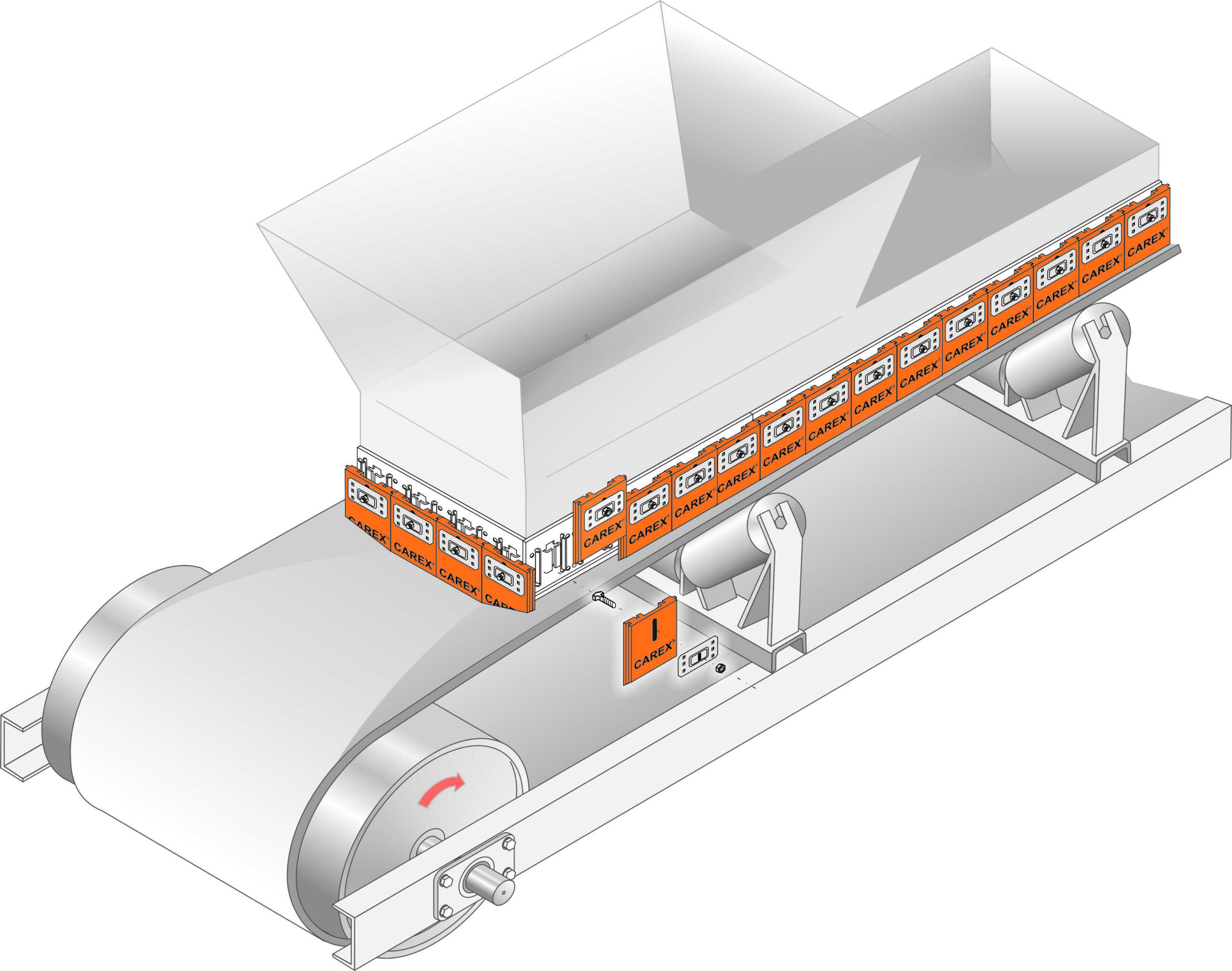 Reliable chute sealing
For a low dust conveyor belt transfer, you have to use a good sealing system between the feed chute and the belt.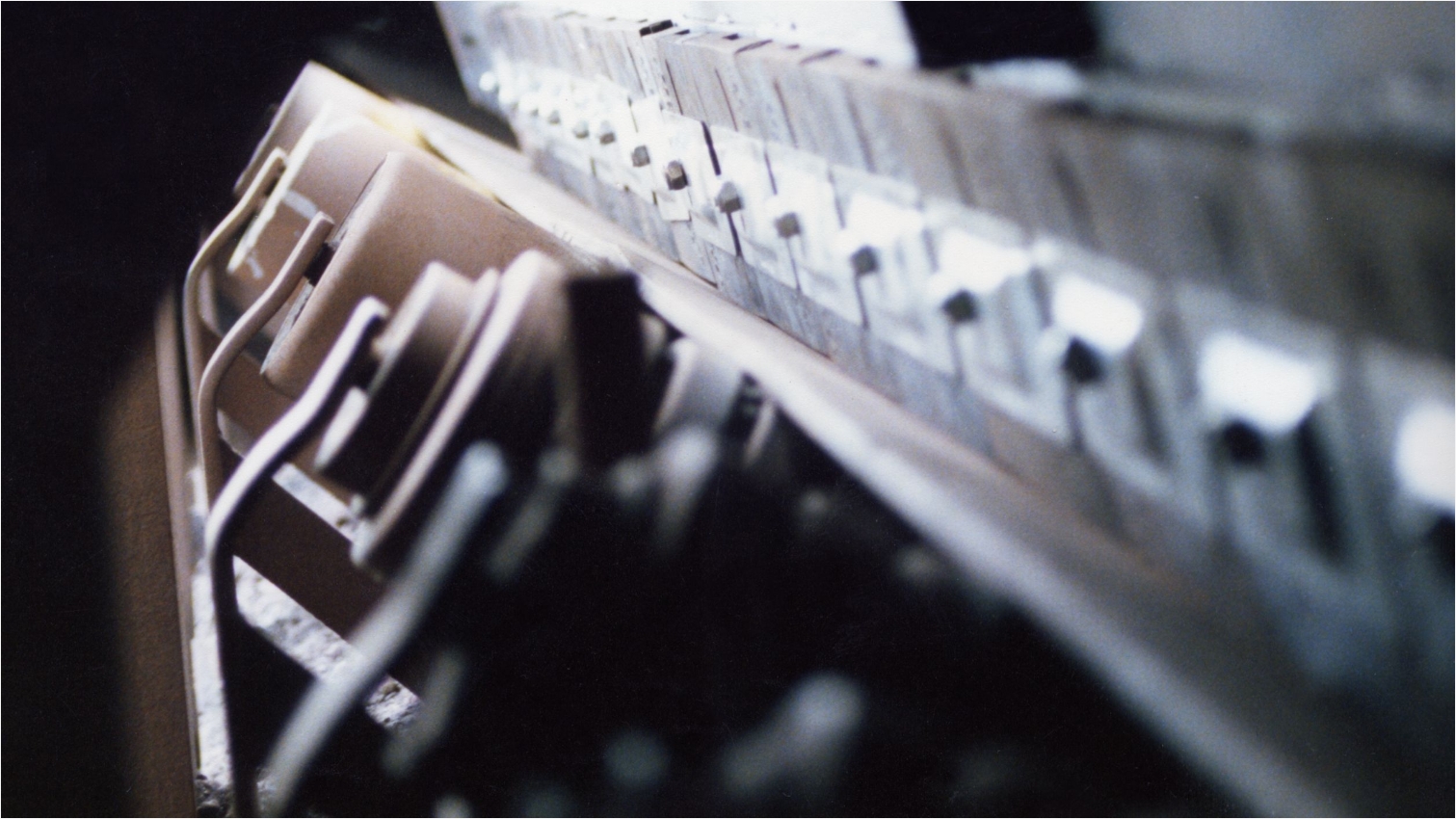 Segment block system for sealing conveyor belt transfers against the belt, with retaining plates, pressure plates, with fastening set and individually adjustable segment blocks.
Retaining plates150 x 1000 x 2 mm, galvanised steel, 2.3 kg
Segment blocks200 x 155 x 18 mm, 0.74 kg
Typ N
55° Shore A, moderately oil resistant, excellent ozone-resistant, wear-resistant quality, black
Typ NBR
as above, food-safe, light beige
Per running meter
one retaining plate, 5 blocks, 5 pressure plates and 5 screw connections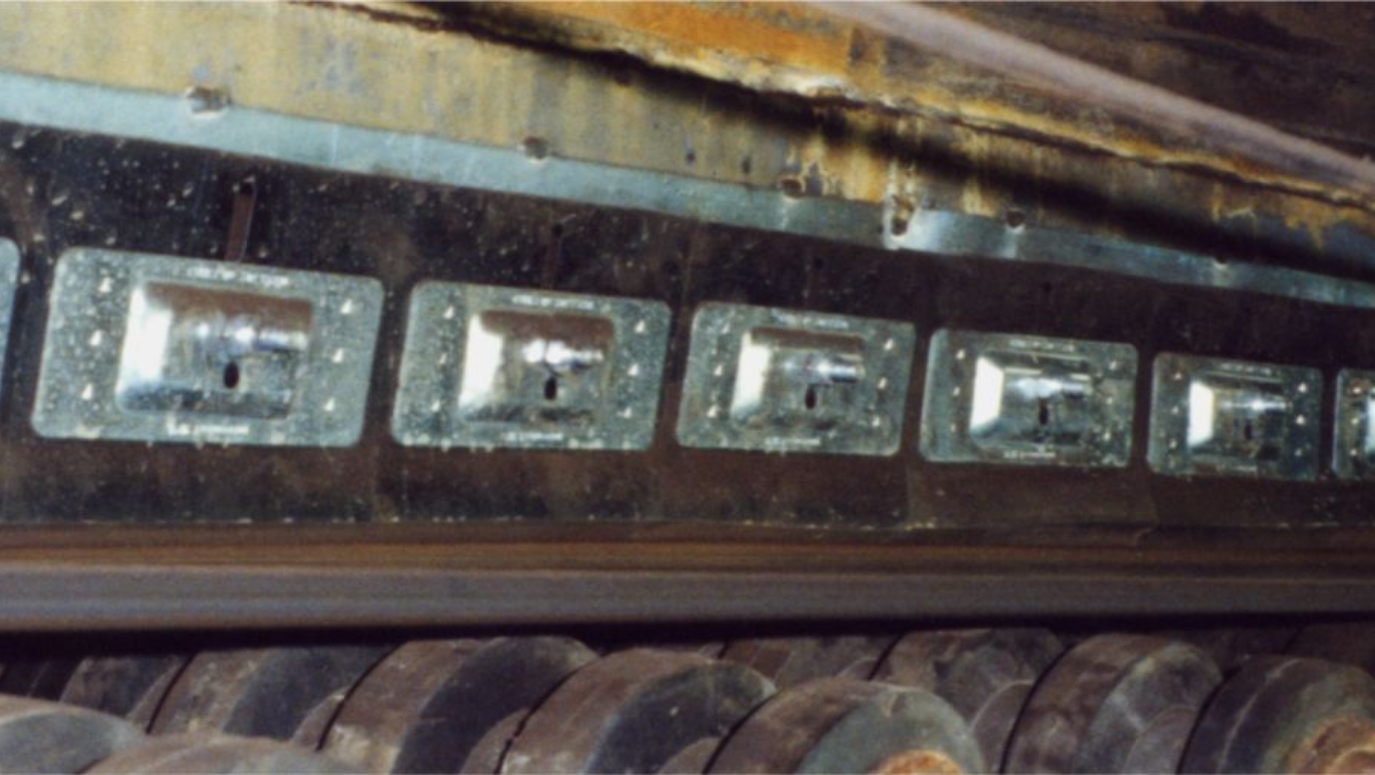 6 Advantages of the CAREX® chute seal
Our CAREX adapts ideally to your belt structure.
1
Low installation height
A free installation height of 160 mm is sufficient. This is because the segment blocks are placed and fastened from the front and not pushed into a guide from above.
2
Lateral fixing
The blocks cannot be pushed out sideways by a belt moving out to the side, as they are held in place by screwed-on pressure plates.
3
Easy adjustment
The pressure plates have protruding tongues that press into the rubber, with which the blocks can be easily placed downwards, but cannot be pushed upwards by the belt.
4
Good run-in behaviour
A 30° slope at the bottom edge ensures good run-in and sealing behaviour right from the start.
5
Long service life
The blocks are made of rubber or plastic. They have a long service life and protect the belt, as their hardness is equal to or less than that of the belt. The adjustment length is up to 60 mm.
6
Easy installation
The installation of the retaining plates is quick and easy. They are fixed by tack welding, screws or blind rivets. The blocks can be hooked into the retaining plates with the anchor bolts. They can be replaced individually.
Clean conveyor belt transfers
Specialised in the sealing of transfers
The seal should be as easy to install as possible and be able to be individually adjusted and readjusted. This is because the belt always has a passage between the rollers and wears the seal most above the rollers. Therefore, individual CAREX segment blocks are used instead of the usual continuous, clamped rubber sealing strips. They are held by a rear retaining plate and front adjustable pressure plates. They are sealed against each other with tongue and groove. By hammer blows they are adjusted so that there is only slight belt contact and the critical lower gap is sealed.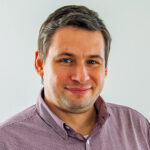 Aleksander Harasimowicz
+49 2066 996649 • harasimowicz@vsr-industrietechnik.de